We are Nurun Prague.
We deliver the best products
Designing and delivering digital platforms, blending technology expertise
and business insight with a creative mind.
Nurun Prague is a well established digital agency based in Prague, Czech Republic.

We are a franchise of the Publicis/Nurun international network while being part of Kindred Group, one of the biggest independent digital production and media network in Central Europe.

Nurun has established itself as a reliable and efficient technological partner for its clients both on the Czech market and internationally.
We currently provide companies and organizations undertaking digital transformation with our expertise, digital platforms and customized solutions to thrive in this new changing environment.

In a context of global digitization and fierce competition, we strongly believe that technology should not be seen as a mere additional tool in companies' marketing set, but to be considered as a new way to apprehend business opportunities.
Gabriel Zabusek
Managing Director / CTO
Gabriel has been involved in computer technologies and programming since his childhood.
He is a versatile hardware & software architect and a real full-stack developer, always ready for new challenges.
His strong leadership combined with the ability to solve complex issues have earned him the respect of his team.
He graduated from Charles University in Prague with MSc, BSc in Computer Science & Applied Mathematics.
Yves Le Roch
Managing Partner / COO
With over 2 decades' experience in implementing software products in the Internet & mobile industry, holding various managerial positions within major organizations, Yves is a natural leader.
His creative mind-set (always thinking out of the box) and his everlasting entrepreneurial spirit are highly recognized and valued by our clients and partners
He is a graduate of Institut National des Télécommunications, with MSc in Software Engineering, Computer and Telecommunication Networks, Project and Business Management.
User experience
We create award-winning design
with focus on UX and responsivenes.
Custom development
We deliver tailored-made websites using
the latest technologies available.
Platforms
We deliver technical solutions on platforms like Umbraco and Salesforce.

New ecosystem
Our technology ecosystem is evolving rapidly with content, marketing and commerce clouds solutions taking significant market shares globally.
MarTech approach
We anticipated this trend by building marketing knowledge and technical expertise into these new platforms in order to support our customers' requirements.
Solutions
We currently support Umbraco, Salesforce
System Integration
Harnessing the power of emerging technologies requires overcoming complex systems integration challenges, both internally and externally with partners, suppliers, and clients.
We can build complex information systems that may include designing or building a customized architecture or application, integrating it with new or existing hardware, packaged and custom software, and communications.
We provide program management of most or all phases of system development.
CRM
Customer Relationship Management (CRM) has evolved towards digital customer engagement.
We have built expertise in implementing and operating solutions based on cloud platforms for marketers that allows them to create and manage marketing relationships and campaigns with customers.
We can implement fully integrated solutions including customer journey management, email, mobile, social media, web personalization, advertising and content management.
Data science
Data science is currently the fastest growing industry in technology.
We know data science. If you have data and you don't know what to do with them, we will help you and your business.
We identify patterns using programming, statistics, machine learning and algorithms. We know how to work with big data and we know how to analyze them to draw conclusions and solve problems.
Infrastructure
IT infrastructure creates business value.
We have years of experience with ITC management. We design and deliver optimal solutions for current and future clients. Stable, optimized and secure ITC infrastructure is key for smooth operations of important IS.
We have experience with server infrastructures, data networks and everything that's connected.
Proof of Concept
We design and develop Proofs of Concept (PoC) based on open-source electronic prototyping platforms such as Arduino or Raspberry Pi.
Hardware Prototyping
For pre-industrial prototyping, we design the required circuitry to later embed it in a PCB.
We have extensive knowledge in sensors and hardware platforms.
Firmware and Software
Our rare blend of expertise in both electronics and software allows us to design and develop both firmware and applications on top of our hardware prototypes.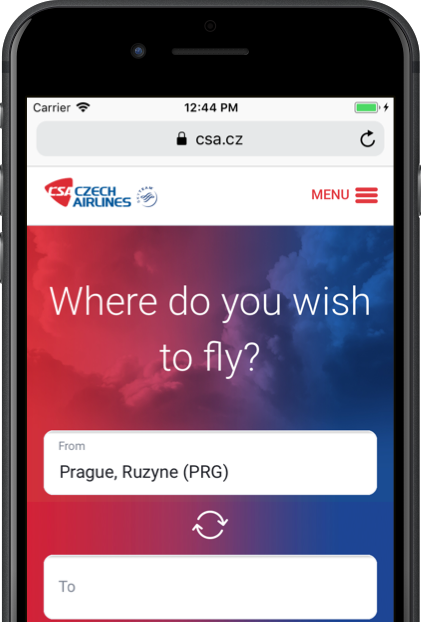 Apps that make sense
We provide mobile solutions that streamline business processes and improve companies' global productivity.
Turning ideas into solutions
We create and build native apps for smartphones and tablets.
Technological intelligence
Our team of in-house developers has technological expertise covering all major platforms and languages.
Innovation
Our clients are dedicated to constant innovation and have to deliver ambitious roadmaps. They aim to complete as many projects as possible within a well-defined timeframe while controlling their costs.
Accountability
Our dedicated team leasing model is perfect for organizations willing to scale up fast their internal software development team. We always adapt to our clients' requirements and organize ourselves to be accountable for the results.
Team spirit
Our definition of team goes beyond providing a group of skilled individuals. We provide fully integrated teams mixing the right set of expertise.